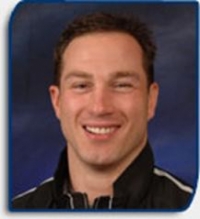 Angelo Ricci
Founder/Head Instructor
Angelo Ricci is the Founder, Head Instructor, and Consultant for Ricci Hockey Consulting. Ricci is a Skills and Stickhandling Coach with over 23 years of experience. Angelo conducts and oversees over 40 programs year-round which develops over 1000 players each year. Formally with the Buffalo Sabres, Ricci is currently a full time Skills Coach with the Philadelphia Flyers. Angelo also consults and works with numerous other professional and elite players such as Seth Jones, Caleb Jones, Tyler Bozak, Brandon Carlo, Troy Terry, Dylan Gambrell, Logan O'Connor, Paul Stastny, Scott Parker, Gilbert Brule, Brock Bradford, Drayson Bowman, Nick Shore and Drew Shore, plus multiple additional NHL players, NHL Draft picks (NHL First Rounders included) and Division 1 College and Junior players.
In 2003, Ricci attained his certification with USA Hockey as a Master Level 5 Coach, and has been a Director of Hockey and Coach Development for the past 23 years with Arvada, Arapahoe and Littleton. Angelo is currently the Executive Director and Director of Hockey Operations for the Colorado Thunderbirds which is a nationally recognized elite AAA hockey program. He has also coached at the High School/AAA level for 20 seasons with Team Colorado, Team Colorado Outlaws and Colorado Thunderbirds where he has bypassed a huge milestone that few coaches reach by coaching over 1000 games with a Tier 1 level winning record of 803-192-53 and captured impressive achievements including 28 Tournament Championships, 4 Tier 1 Elite League Championships, 14 State Championships, 7 District Championships, 1 At-Large bid to Nationals, 8 National Tournament Appearances including being the 1st Colorado Tier 1 team to win the Nationals in the 2009-2010 season.
Angelo was fortunate to work with the Andy O'Brien Camp in Vail, Colorado, with the NHL greats Sydney Crosby, Nathan MacKinnon, Jack Eichel, and Jeff Skinner plus many other NHL players. He has also consulted and worked with several professional agencies like NSM, IMG and Octagon Sports on player development. Ricci has been a skills consultant for the Assabet Valley Girls program that has won 44 USA Hockey Tier I National Championships. He was Head Skills Instructor at the NHL Fantasy Skills Camp during the NHL All-Star Games in Denver in 2001 and Los Angeles in 2002.
Previously Ricci partnered with Sean Skinner to develop Stick with the Edge together. In conjunction with his teaching and consulting, Angelo has shared his passion, skill and knowledge as a volunteer USA Hockey Coaching Education Program Presenter (1999-2015) and as a USA Hockey District Festival Coach (2004-2015) where he has been a guest lecturer or presenter at over 50 coaching seminars and clinics.