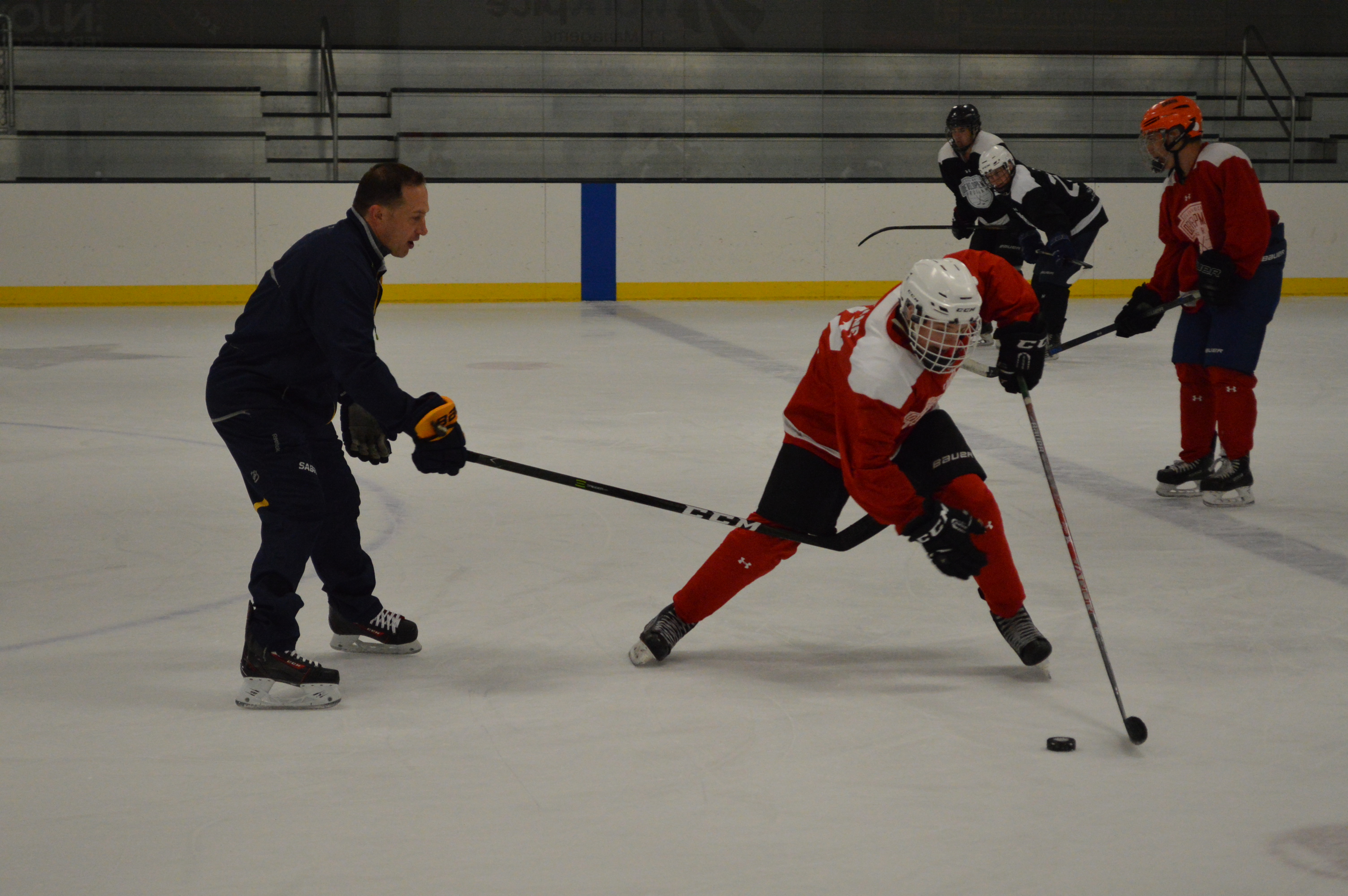 Ricci Hockey
Total Package Hockey is pleased to announce that it will be bringing its hallmark Center of Excellence model to the thriving state of Colorado for the 2019-2020 school year. TPH will launch its seventh CoE in the south suburbs of Denver and will partner alongside Angelo Ricci, a name synonymous with player development and advancement in both the state of Colorado and beyond.
An open house will take place Monday, April 29, at 7:00pm at Family Sports Center Ice Arena, 6901 S. Peoria St, Centennial, CO  80112.  This will be the ultimate opportunity to learn more about this unique, academy-style model that combines innovative on and off-ice training methods with a fully customized online learning platform, one that blends virtual instruction with on-site direction and support.
COACH RICCI WORKING WITH THE NHL BUFFALO SABRES 
https://www.nhl.com/sabres/news/prospects-focus-on-skill-drills-on-2nd-day-of-development-camp/c-774237
Hockey Fans:  I am excited to announce the airing of my new webcast called the "Colorado Power Play" to help promote and grow the game of ice hockey.  The inaugural show is about high school hockey and the CHSAA Frozen Four.
The First episode will go live at 9:00am on Friday, March 6, 2015 and then a new episode will air every Friday at 9:00am until the end of the hockey season.  
Thursday, March 5, 2015 Ricci to Host Colorado Power Play - http://www.thedenverchannel.com/sports/hockey
DENVER– Angelo Ricci will host the "Colorado Power Play" weekly hockey webcast on TheDenverChannel.com with the first episode being released at 9 a.m. on Friday the 6th of March.  Host Ricci, along with special guests from the Colorado hockey community, will take viewers on a fifteen minute interactive ride each week covering all levels of Colorado hockey from youth to professional with new episodes going live every Friday morning at 9am until the end of the hockey season. http://riccihockey.com/files/pdf/colorado_power_play_release_3-5-15.pdf
COACH RICCI FEATURED IN UNIVERSITY OF DENVER MAGAZINE 
https://magazine-archive.du.edu/alumni/former-pioneer-angelo-ricci-helping-shape-hockeys-future/
VIDEOS: 
https://www.youtube.com/watch?time_continue=1&v=C1KDC-1Txm0&feature=emb_logo https://www.youtube.com/watch?v=cfFb1dM_yPA&feature=emb_logo